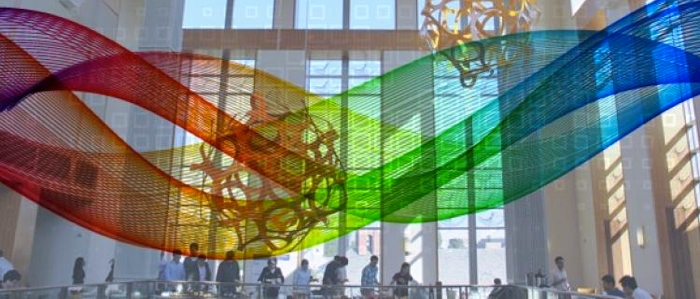 Fitzpatrick Institute at Duke University
The Fitzpatrick Institute for Photonics at Duke University
Featured
The Fitzpatrick Institute for Photonics (FIP) is one of Duke's signature centers and institutes. As we announced earlier, we have added Duke University to Navigator maps. As the Navigator map below shows, the Fitzpatrick Institute is central to Duke's innovation in bioengineering. 
The mission of the Institute is to provide an outstanding educational and research environment to train engineers who go on to profoundly impact industry and medicine, and to make original, substantial contributions to the field of photonics and optical science.
The organization was founded in 2000 through a $25 million gift from the Fitzpatrick Foundation.
The group hosts 116 tenured or tenure track faculty from 37 departments, $18M+ in research expenditures for fiscal year 2014. 20 students have graduated from the certificate program.
Open the widget for Duke University Department of Biomedical Engineering.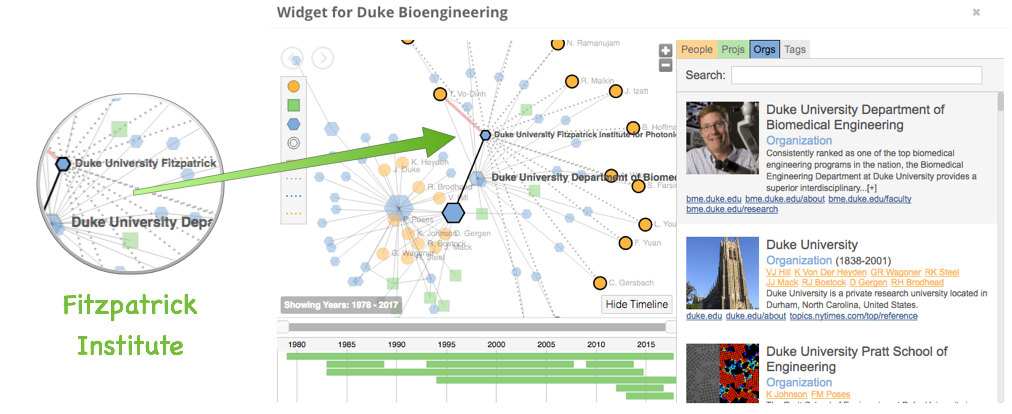 The map is centered on the Duke University Department of Biomedical Engineering to show the context. The Fitzpatrick Institute is directed by Dr. Tuan Vo-Dinh and is connected to him and the School of Engineering. Type "Fitzpatrick" in the filter field labeled "Search".
Visit the full page map for Duke University Department of Biomedical Engineering in Navigator to explore.
Duke OLV Search Page.
Please also visit the Duke Office of Licensing and Ventures (OLV) search page for more innovations. Search for Photonics to find available technologies and more.
Duke Office of Licensing and Ventures Page